Students from Rzeszow in the finals of the prestigious competition in Paris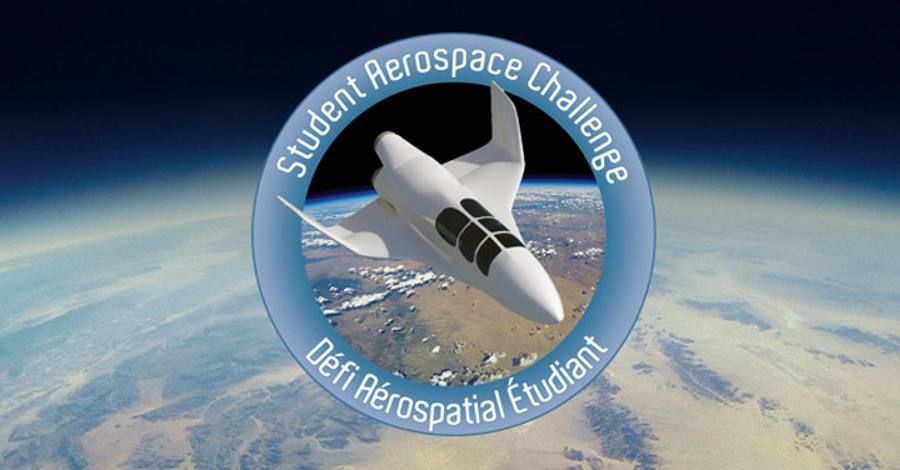 Students from Rzeszow in the finals of a prestigious competition in Paris
Aerospace students from Rzeszów University of Technology have made it to the finals of the prestigious 2017-18 Student Aerospace Challenge in Paris. They were recognized for their design of a rocket engine for suborbital travel.
Piotr Skoczylas and Mateusz Juszczyk, members of Team C-137, in response to the competition task, which theyore concerned roThe project's partners includeoin suborbital manned missions, developed the concept of a reusable rocket engine. Their solution is zarowno economically viable and at the same time environmentally friendly.
The concept presented allowed them to get to the finals of the 2017-18 Student Aerospace Challenge international competition in Paris. Team C-137 is one of more than a dozen groups from Europe and the only one from Poland whoora qualified for the finals.
"In our work, we presented the concept of a rocket engine for use in suborbital flight adapted for mass and inexpensive production, and proposed a suborbital vehicle in which theohe engine mocould be used" – Piotr Skoczylas explains in a message published on the website of the Rzeszów University of Technology.
What wyrohe project of the Rzeszów studentsow is the use of an innovative fuel mixture, in which theorej the role of oxidizer is fulfilled by high-concentration hydrogen peroxide (HTP 98 percent.) and the fuel is kerosene. "Project wyroIt involves the use of modern technologies, such as. adapting the rocket for landing, as is the case with SpaceX's Falcon 9 or Blue Origin's New Shepard rockets – admits Mateusz Juszczyk.
The competition is designed for studentoin the countryoin the member states of the European Space Agency. "Students taking part in the competition, can include in their resume the original experience whichore will allow them to learn more about the aerospace sector. Selected teams spend about 5 months on design work, ktore are summarized in a dedicated report. The teams are then invited to the Suborbital Day, during which theore students have the opportunity to present their resultsoin the project partners, including such entities as Dassault Aviation, Airbus Groups, Ariane Group or ESA – reads the announcement.
Pole workow will be presented on June 20 at the Le Bourget Museum of Aeronautics and Astronautics in Paris, during Suborbital Day, the final of the 2017-18 Student Aerospace Challenge competition.