New discoveries of Polish archaeologists in Risan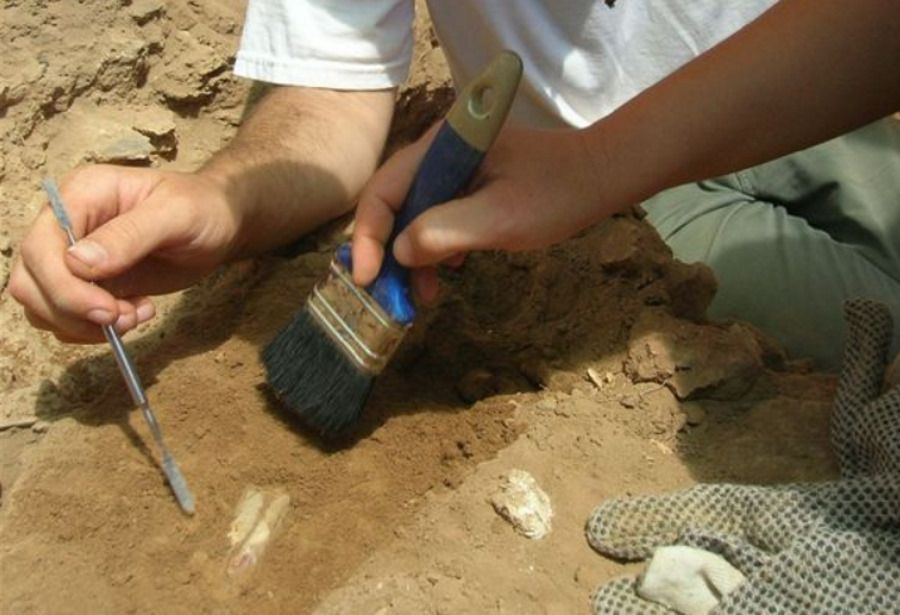 New discoveries by Polish archaeologists in Risan
Relics of an unknown temple from more than 2,000 years ago. years, and – perhaps – the tomb of the first bishop of Risan – Sebastian, who took office at the end of the 6th century. – discovered by Warsaw archaeologists in Risan, Montenegro.
The ancient fortress of Rhizon is located on a hilltopoThrow rising more than 200 m n.p.m over the present-day city of Risan in Montenegroorze. Already as a result of excavations last year, archaeologists knew that during the Hellenistic period (323-30 p.n.e.) was erected there m.in. platform surrounded by a cyclopean wall. July research brought answers as to what once stood on it.
– The form of this structure indicates that a temple once stood on it, perhaps of the Illyrian god Medaur – the guardian of Risan – believes the head of the research, Prof. Piotr Dyczek of the Center for Southeast European Studies at the UW. Wokoł it archaeologists have discovered numerous architectural elements made of marble.
– What draws attention is the quality of their workmanship – these are superbly profiled blocks – doorframe elements, thresholds, and even a unique stone gutter, the professor enumerates. As he adds, the raw material from whichorgo they were made comes from the remote, now Croatian island of Korčula, located approx. 300 km from Risan.
Scientists believe that the temple may have approx. 10 m long.
In one of the corneroIn the platform archaeologists came across a pit during their research. Inside there were fragments of Hellenistic and Roman pottery. – These vessels may have been used in religious ceremonies, speculates Prof. Dyczek.
Dyczek stresses that the study of ancient remains is hampered by the poThe more recent intrusions, such as. In the Middle Ages, the Turks erected a fortress on the ancient relics. Therefore, today archaeologists are reconstructing the history of the city from 2,000 years ago. years primarily on the basis of monumentsow and traceoin the visible bedrock. But in the same place people also lived and prayed in the following centuries.
– We are surprised to discover the remains of a crypt inside the ruins of an early medieval church. Further research will verify our hypothesis – perhaps we are dealing with a burial siteowku of the first bishop of Risan – Sebastian, ktory has embraced swoj Episcopal office in the Western rite in the late 6th century. n.e. – tells prof. Dyczek.
The scientist recalls that the inhabitants of the area of today's Chernogory adopted Christianity almost three centuries earlier than communities settling in neighboring areas. Analysis is very difficult because the site of the former church and the forged crypt in the 15th century. Turkish conquerors probably erected a small mosque.